F-Secure Internet Security 16.3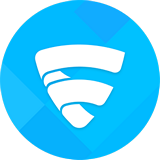 The best protection in the world for surfing and online banking

Date added:
August, 3rd 2016
Author:
F-Secure Corporation
File size: / License:
1 MB / Trial

F-Secure Internet Security can protect you from phishing and malware threats, with cloud based real-time protection.
The application provides you with protection from malicious viruses and spyware threats.
Safe online shopping and banking
Banking Protection works as your own personal security guard to ensure that your banking transactions are safe and private. With Banking Protection, you do not need to worry during online banking sessions. Make sure that your money is safe in your account, and avoid surprises.
Protected browsing
Our Browsing Protection now includes protection for https-encrypted sites. So when you use Facebook, Gmail, Twitter, or other https-enabled sites, we'll still protect you from malicious links and your kids from links with inappropriate content.
F-SECURE INTERNET SECURITY KEY FEATURES INCLUDE:
Award-Winning Parental Control monitor.
Advanced hacker attack protection.
Protection from adware, spyware, viruses, trojans, worms and identity theft.
Cloud based, real-time protection against all online threats.
Automatic Database Updates and Free Technical Support.
Note: This is a 30-day commercial trial.
---
What's new in this version:
– Change log not available for this version