MiniTool Power Data Recovery Free Edition 7.0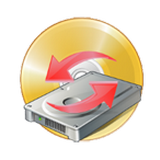 An easy-to-use and all in one free file recovery software

Date added:
June, 11th 2015
Author:
MiniTool Solution Ltd.
File size: / License:
22 MB / Freeware

MiniTool Power Data Recovery Free Edition is a free file- and data-recovery tool for Windows. It bundles several tools that together can recover lost and deleted data from hard drives, USB drives, and nearly every kind of disk or directory that can hold (and lose) data. Of course, not all lost data can be recovered, and there's no guarantee that recovered data will be intact or still usable. But MiniTool's modules are focused on specific data-recovery tasks, giving you a good chance of getting your data back. Its wizard-based operation and simple interface make it easy enough for beginners: just follow each step and you'll do fine. The free edition is limited to 1GB of data. That's a lot, and more than enough for most truly critical data, though not enough for, say, a copied DVD. A paid upgrade is available, if you need more.
MiniTool's installer warns that you should never install the program on the disk partition containing the lost data since that can cause irretrievable data loss. It's always best to run data-recovery operations from a separate, healthy disk, and usually necessary as well. MiniTool's colorful, simple user interface has large buttons for its five modules: Undelete Recovery, Damaged Partition Recovery, Lost Partition Recovery, Digital Media Recovery, and CD/DVD Recovery. Two more buttons let you contact technical support and buy a bootable CD (you can create a bootable system repair disk with your system's existing Windows Backup, too).
Minitool Power Data Recovery
MiniTool Power Data Recovery abilities:
Recover deleted files and folders
Recover data from damaged partition
Recover data from inaccessible hard drive
Recover data after re-partition
Recover data from a crashed hard drive
Recover data after an MBR corruption
Recover data after reinstalling windows
Recover data from formatted partition with original path and filename
Recover photos from memory card
Recover music and video from iPod
Recover data from quick formatted CD/DVD disk
Recover data from an unfinalized DVD disk
Recover files from scratched or defective CD and DVD disk
Recover data from Windows Dynamic Disk Volume
Each data recovery module focuses on different data loss condition.
This software also provide Power Data Recovery Boot Disk for you. With Data Recovery Boot Disk, you could recover data after system crash, hard drive crash and booting problems without Operating System.