RogueKiller 12.8.5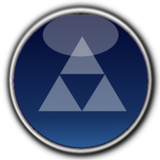 RogueKiller is a small software that serves to eliminate rogue processes
Date added:
December, 12th 2016
Author:
Adlice Software / RogueKiller
File size: / License:
34 MB / Demo

RogueKiller is a small app that serves to eliminate rogue processes, whether they be false antivirus apps or useless optimizers. It's portable and compatible with32 and 64 bit versions of Windows.
When you first run this software, it will search for services and processes that may be hidden on your computer. It scans quickly and will rapidly quarantine anything suspicious.
Once the scan has been completed, RogueKiller will delete the files. It's best to look at the text reports generated by the app though, to make sure everything picked up by RogueKiller is in fact, harmful. In our tests, RogueKiller was very aggressive, taking innocuous programs for malicious ones. Overall, you should be very comfortable with system processes and the inner workings of Windows to safely use the program.
Here's a little summary of what RogueKiller is able to do:
Kill malicious processes
Stop malicious services
Unload malicious DLLs from processes
Find/Kill malicious hidden processes
Find and remove malicious autostart entries, including: Registry keys (RUN/RUNONCE, …), Tasks Scheduler (1.0/2.0) and Startup folders
Find and remove registry hijacks, including: Shell / Load entries, Extension association hijacks and DLL hijacks
Read / Fix DNS Hijacks (DNS Fix button)
Read / Fix Proxy Hijacks (Proxy Fix button)
Read / Fix Hosts Hijacks (Hosts Fix button)
Restore shortcuts / files hidden by rogues of type "Fake HDD"
Read / Fix malicious Master Boot Record (MBR), even hidden behind rootkit
List / Fix SSDT – Shadow SSDT – IRP Hooks (Even with inline hooks)
Find and restore system files patched / faked by a rootkit
---
What's new in this version:
RogueKiller 12.8.5
– Added detections
RogueKiller 12.8.4
– Added detections
– RogueKillerDLL 1.0.3
– Fixed a bug in licensing, where it was impossible to remove license if about to expire