McAfee Stinger 12.1.0.2190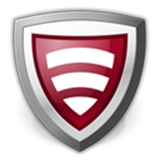 A freeware virus scanner utility to remove specific viruses and rootkits

Date added:
December, 12th 2016
Author:
McAfee, Inc. / McAfee Stinger
File size: / License:
17 MB / Freeware

McAfee Stinger is a quick and installation-free standalone tool for detecting and removing prevalent malware and threats, ideal if your PC is already infected. While not a replacement for full fledged antivirus software, Stinger is updated multiple times a week to include detection for newer Fake Alert variants and prevalent viruses.
Don't make the mistake of thinking that Stinger is a general antivirus. It's not – it's more of an extractor for a list of over 3,000 viruses specified by McAfee. The list is viewable from the program interface and, as with any other antivirus, you should try and keep Stinger as up to date as possible.
Stinger is very basic. Add the paths that you want to scan and hit the red Scan Now button. The program works quickly, summarizing results in the interface window. By default, Stinger will repair any viruses it finds, and you can export scan results under the File menu.
---
Pros
Free
Scans compressed files and self extracting executables
Cons
You can't update – you must reinstall
---
What's new in this version:
McAfee Labs Stinger 12.1.0.2190 (32-bit)
– Change log not available for this version
McAfee Labs Stinger 12.1.0.2180 (32-bit)
– Enhanced Detections: Generic Trojan.i, NSIS/ObfusRansom.k, Ransomware-Locky.g, Ransomware-Locky.h!enc, Trojan-FKBG, W32/Koobface.worm.gen.z
McAfee Labs Stinger 12.1.0.2170 (32-bit)
– New Detections: Exploit-CVE2015-1641, PoweDuke
– Enhanced Detections: Exploit-CVE2012-0158.ad, Exploit-CVE2016-7198, Exploit-CVE2016-7200, Exploit-CVE2016-7201, Generic Exploit-RTF.a, PWSZbot-FHN, Ransomware-Locky.f!enc, Ransomware-Locky.g, VBS/BackDoor-NJRat