ESET Internet Security 10.0.390.0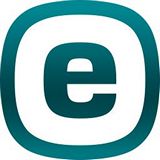 ESET Internet Security is Comprehensive protection for everyday web users!

Date added:
February, 7th 2017
Author:
ESET, LLC.
File size: / License:
105 MB / Trial

ESET Internet Security is a desktop security suite from the long-running security software vendor ESET. In addition to providing information to the public and other vendors on viruses and other malware, here they've provided a piece of software that takes care of the obvious security threats, such as through an antivirus, but also provides a bevy of other features to discover and fend off subtler attacks, such as a router monitor.
What It Can Do
ESET Internet Security promises not to use too many system resources, leaving it with a small footprint. In our testing this is true, and we could leave it running, still protected, while playing games, encoding movies and performing other intensive tasks. However, the flip side of this is that especially on larger file systems, the virus scan can take a while to finish. Other features make it very versatile: you can see if your camera or router's being used, and by who, for example.
And What It Does Well
Overall, ESET Internet Security provides a very effective antivirus engine, but one that runs a bit more slowly than even free competition such as Malwarebytes. That said, its real-time protection features are unobtrusive, and the additional features it provides much be worth one's while to ensure that, in an evolving world, you're not caught off guard by a camera hacker stealing the details of your private conversations or a basic but lesser-known piece of spyware.
---
What's new in this version:
ESET Internet Security 10.0.386.0
– Adds support for Chrome v53-56 (x32/x64) in Banking & Payment Protection
– Fixes rare activation bug when user upgrades from previous version and activation ends in endless loop
– Improves installation on Windows 8, 8.1
– Updates strings for Updater and Scheduler
– Fixes several minor bugs: Home Network Protection, Webcam Protection, Script-based Attack Protection