BartVPN 1.2.2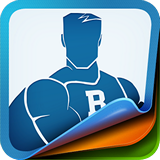 BartVPN Secure your Connection invisibility, security and freedom Online

Date added:
March, 4th 2016
Author:
BartVPN Team
File size: / License:
11 MB / Demo

How does this VPN tool work?
BartVPN is an intelligent software which work hard for you and doesn't require any special attention. It can automatically protect and encrypt your Internet connection immediately after system startup.
This tool allows you to surf the Internet easily and safely.
Easy to use
The interface has been optimized – in a way to make it clear and friendly even for less advanced users. The setting changes are intuitively and easy to make at any time.
Automatic & handle
The software provides information about the processes of work undertaken by the symbolism of the three colors. Green – connection is secure; Orange – the transition moment, that it is connecting; Red – connection insecure.
Simply clever
You can select server manually or allow software to choose the best server to minimize the loss of internet speed. It's possible to combine this VPN software with any other application – the software will automatically protect selected applications on your computer.