Avira Phantom VPN 2.4.3.30556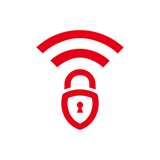 Avira Phantom VPN – Be untraceable with secure WiFi connections

Date added:
December, 23rd 2016
Author:
Avira Operations GmbH
File size: / License:
5 MB / Demo

Avira Phantom VPN is aimed very much at the home user. There's no complexity, no choice or even mention of technical details such as protocols, and you only get 13 servers to choose from.
There's also a free account with registration, and if you're willing to do this, you get the data allowance doubled up to 1GB/month. Paying users get unlimited data.
Privacy
Avira's no-registration free account is a good starting point, but once you upgrade the company requires all the usual details: physical and email address, credit card, PayPal or banking information (wire transfer or SOFORT banking).
As the free account has a data cap, it may log your originating IP address, and maybe connection times. The company doesn't make this clear, although Avira does say that it doesn't monitor the content of your traffic, or log the sites you visit.
Any data collected is normally held on servers within the European Union. As usual, the small print has a get-out clause or two, including the possibility that data may be backed up to a server in the US, but overall your activities are still more protected than with most of the competition.
The news gets even better when you're browsing, as Avira Phantom VPN passed all our leak tests, including DNS (the product has its own server-side DNS).
Performance
Avira Phantom VPN covers all the main OS bases, with clients available for Windows, Android, Mac and iOS.
Installation requires some care as by default the program will install Avira System Speedup, SafeSearch Plus, Software Updater and Online Essentials Dashboard. But keep hitting 'skip' and the offers eventually disappear, and you're left with the VPN client only.
Basic operations are as easy as hitting a single button to connect or disconnect.
You're able to choose your preferred country from the Settings dialog, or set the program to launch when Windows starts, but that's about it. Apart from a single unexpected "Send diagnostic data" setting, anyway – we don't know exactly what it does, but for privacy it's probably best to turn it off.
If you do have any problems, there's little in the way of immediate online help, and the advice we saw seemed quite basic.