Anvi Smart Defender 2.5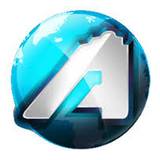 Anvi Smart Defender – Anti-malware and anti-spyware protection against the latest malious viruses
Date added:
September, 17th 2015
Author:
Anvisoft Corporation / Anvi Smart Defender
File size: / License:
38 MB / Freeware

Anvi Smart Defender is great to defend against mushrooming threats including trojans, rootkits, spyware, rogueware, ransomware and more.
Anvi Smart Defender uses double scan engines (local engine & cloud engine) to efficiently detect viruses, including trojans, spyware, rogueware, ransomware, rootkits and more. Particularly the antimalware scan of this version is enhanced in terms of system services, startup items, memory image, and malicious extension, besides the disk scan.
Main Features:
Malware Detect &Remove
Detect and remove malware, Trojans, worms, rogueware, ransomware, spyware and many others.
Basic File System Guard
Protect computer files, registry and startup items that may be modified or changed during the virus infiltration.
Advanced Network Guard
Particularly guard against adware install or any other potential risks while you are shopping online.
Double Scan Engine for Utmost Efficiency
High efficiently scan your system with double scan engine (local engine & cloud engine).
Basic Network Guard
Real-timely protect your computer, privacy and downloads when you are surfing online.
Anti-Hacker & Anti-Exploit
Positively guard against any potential hacker attacks as well as multiple exploits.
Anti-Hacker
Check all system services and settings that may be used by hackers to attack your system and offer one-click fix to keep it safe away from hacker attacks.
Advanced File System Guard
Scan inserted USB drivers and monitor system behaviors to prevent no potential risks.
Browser Repair
Conveniently repair browser problems caused by infections such as redirect virus or browser hijackers.
What's new in this version:
– Fixed the program network drive problem that appears in Windows 10
– Fixed the program scheduled task failure in Windows 10
– Optimized the scanning speed
– Fixed the problem that when users cancel the first scan, the main page display "the computer is safe"
– Fixed the network connection failed problem when users try to install the program directly to override the old version without disconnected the VPN service