AdwCleaner 6.040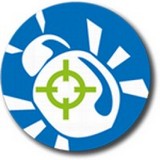 AdwCleaner can remove unwanted Toolbars and Page Hijackers
Date added:
December, 3rd 2016
Author:
Xplode / AdwCleaner
File size: / License:
4 MB / Freeware

AdwCleaner is an application that searches for and deletes Adware, Toolbars, Potentially Unwanted Programs (PUP) and browser Hijackers from your computer. By using this tool you will be able to remove numerous types of unwanted programs. This in turn will give you a more streamlined PC and a better user experience whilst browsing the web.
Key Features Include:
You can remove unwanted Toolbars and Page Hijackers.
The application is designed to search and delete all unwanted, often bundled, applications that sometimes come attached to freeware applications.
AdwCleaner is compatible with Windows XP, Vista, 7, 8, 8.1 in both 32 & 64 bit systems.
What's new in this version:
Added:
– Performance improvements during scan initialization
Updated:
– Remove unnecessary checks
– Improve MyWebSearch detection
– Major improvements in translation coverage
– Improve translations handling
– Improve SMI key restoration
– Internal metrics system more robust
– Major database update (2016-12-02)
Bug fixed:
– Crash with registry keys deletion
– Tasks not always logged
– Usernames FP
– Fix report layout issues