360 TurboVPN 1.1.0.1054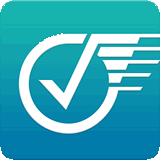 The Best VPN for Windows. Secure, Private and Unrestricted!

Date added:
October, 16th 2016
Author:
Qihu 360 Software Co
File size: / License:
13 MB / Demo

The developers behind the security, speedup and cleaning tools, 360 Total Security, have now breached into the VPN territory by introducing their own VPN solution, 360 TurboVPN.
With 360 TurboVPN you can keep your online activities to yourself, access blocked websites and not have to worry about hackers.
360 TurboVPN is able to shield your connection and will encrypt the data that you send to the Internet, making sure no one can spy on you. This protection is specially important when you connect to public WiFi networks, such as in a cafe, or at the airport, where a hacker could have hacked the network you are using.
360 TurboVPN also allows you to switch your location, allowing you to connect from up to 25 different locations from all over the world. You can unlock videos restricted to other country's audiences, or check your favourite TV show online whilst you are travelling. With 360 TurboVPN you are able to bypass limitations in your own country and access anonymously content, which would normally be restricted.
As 360 TurboVPN is made by the same company that makes 360 Total Security, it is the perfect addition to it. The interface is easy to navigate, and the simple interface makes it easy for you to stay protected with a single click.
Also available: 360 Total Security Essential