Windows 10 Privacy Still Cause For Concern
New update changes are welcome say European Union privacy watchdogs, but still do not go far enough
Microsoft has found itself facing an investigation by European privacy regulators over concerns  done enough to address issues surrounding the collection and processing of user data, despite a series of changes to Windows 10 last month.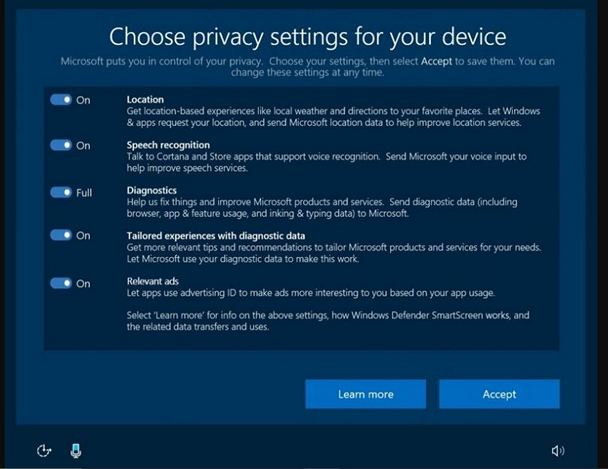 Microsoft has already made substantial changes in the the upcoming "Creators Update"  relating to the way users install Windows 10, giving them enhanced options  and placing privacy settings front-and-center during setup with easy to understand yes/no sliders giving users the power to turn off such 'features' as location data, diagnostic telemetry and data used in ad targeting.
European Union data-protection officials have sent an official letter to Microsoft saying they remain "concerned about the level of protection of users' personal data." A copy of the document was posted by the Dutch watchdog earlier this week. Regulators are still concerned that "Microsoft does not comply with [European Union] fundamental privacy rules."
The EU watchdog in this instance is  a group made up of the EU's 28 authorities responsible for enforcing data protection law. They also wrote to Microsoft last year expressing concerns about the default installation settings of Windows 10 outlining an apparent lack of control over the company's processing of user data.
"In light of the above, which are separate to the results of ongoing inquiries at a national level, even considering the proposed changes to Windows 10, the Working Party remains concerned about the level of protection of users' personal data." The EU watchdogs did however also highlight the fact that Microsoft was willing to work with the group to address the issue.
Further changes to the way Windows 10 collects data will probably not occur until the next big update expected sometime later this year.
source: filehippo