Norton Virus Definitions 2017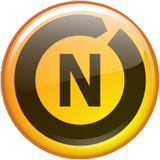 Norton Virus Definitions – latest free virus definition files and update for Norton antivirus

Date added:
August, 1st 2017
Author:
Symantec Corporation
File size: / License:
203 MB / Freeware

Everyone has, or should have some type of antivirus software installed on their computer. With the constant barrage of viruses and spyware being created and sent out on the Internet you need to make sure that your software is up to date with the most current virus definitions so you don't become a victim.
The newer versions of Norton Antivirus enable you to have the program download and install the virus definitions automatically so you don't have to remember to do it.
But if you need to install the updates on multiple computers, a computer without an internet connection or a slow internet connection you can download the update file and put it on a USB flash drive or other removable media. This way you will not need to download it on every computer.
Norton Virus Definitions allows manual update of your Norton AntVirus and Norton Security in case that you do not have internet connection or in case auto update fails.
To manually update virus definitions download and run the apropriate file (32-bit or 64-bit) and follow the instructions.
Norton AntiVirus defends your PC against detected viruses, spyware, bots, worms, and more while minimising the performance impact or getting in your way. The improved Norton Protection System features multi-layered protection technologies that work together to proactively block attacks and detect and remove threats before they can harm your PC.
Also available: