Norton Security 2017 22.8.0.50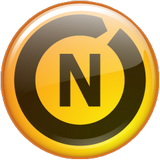 Norton Security provides real-time protection against existing and emerging threats

Date added:
January, 13th 2017
Author:
Symantec Corporation
File size: / License:
93 MB / Trial

Norton Security runs quietly in the background, providing you the assurance of complete protection through a host of reliable security tools and technologies. Perfect for home use (single or multiple devices), and for those working in a small business environment, all Norton Security products ensure compatibility with Windows, Mac OS X, iOS and Android platforms.
Download Norton Security and get protected on multiple devices today
Norton Security offers a host of key technologies that can independently run on multiple devices. These products allow for multiple compatible platforms to receive the same great protection. To better understand the options available and determine the best solution for your specific needs, compare the three Norton Security editions. Each valid Norton Security subscription includes free 24/7 technical support.
Features:
This Security suite from Symantec offers parental controls, smart firewall capabilities, startup manager assistance, insights for your files and system, anti-phishing monitoring, and system protection tools. Additionally, this software automatically detects botnets, ensuring that your computer is safe and protected from online hackers. Other features include:
Rootkit protection
Pulse updates
Norton Insight
Norton Download Insight
SONAR behavioral protection
Vulnerability protection
This tool provides sophisticated benefits that all computer users, from the novice to the experienced programmer, need to function safely, securely, and efficiently. Those who buy this software online can immediately download and install the software, allowing users to monitor and remove damaging viruses and malware quickly and easily. Norton's online security tools ensure that those who deal with sensitive data do so without fear of compromising sensitive information. Keep your files, data, and applications running smoothly and your hard drive clean when you purchase Norton Security download.
This is a 30-day commercial trial.
Also available: