Iobit Unistaller 4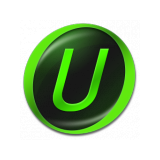 Easily uninstall any program

Date added:
October, 14th 2014
Author:
Iobit
File size: / License:
16.7 MB / Free

Iobit Unistaller is an application specially thought to uninstall any kind of application or Windows update from your PC.

The interface of Iobit Unistaller will sort the installed programs in different tabs: 'toolbars', 'recently installed', 'Large programs' and 'Rarely used'. In addition, in a different tab, you'll find all Windows updates in case you want to uninstall them.

One of the most interesting options is the one to 'force download' which will allow you to delete any program, even those whose uninstallation usually fail.

Iobit Unistaller is an interesting choice, specially to delete those hard-to-uninstall programs.