F-Secure Online Scanner 8.0.136.65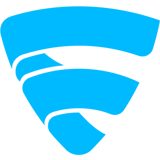 Find and remove viruses, spyware, and other harmful items from your PC
Date added:
April, 6th 2016
Author:
F-Secure Corporation / F-Secure Online Scanner
File size: / License:
1 MB / Freeware

F-Secure Online Scanner gets rid of viruses and spyware on your PC, and it works even if you've already got other security software installed. F-Secure Online Scanner is easy to use with just a couple of clicks — just download and run it. It doesn't leave anything on your PC and what's more, it's completely free.
F-Secure Internet Security can protect you from phishing and malware threats, with cloud based real-time protection.
The application provides you with protection from malicious viruses and spyware threats.
F-Secure internet security features include:
Award-Winning Parental Control monitor.
Advanced hacker attack protection.
Protection from adware, spyware, viruses, trojans, worms and identity theft.
Cloud based, real-time protection against all online threats.
Automatic Database Updates and Free Technical Support.