Emsisoft Emergency Kit 12.0.0.6971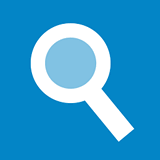 Emsisoft Malware Emergency Kit for Infected Windows PC`s

Date added:
December, 2nd 2016
Author:
Emsisoft
File size: / License:
277 MB / Freeware

Emsisoft Free Emergency Kit's powerful tools can scan and clean malware-infected PCs without having to be installed. Free Emergency Kit is portable freeware, so it runs from USB drives and similar devices. It detects, quarantines, or removes not only viruses and malware but also adware, PUPs, and other programs that may be annoying, unwanted, and unnecessary but not a threat.
Pros
Three tools: Emsisoft Emergency Kit Scanner is the tool most users need, but Free Emergency Kit also has a Command-line Scanner and the BlitzBank, which deletes stubborn infections on boot up.
Smart Scan: Start with the recommended Smart Scan, which targets places malware likes to hide, and then follow with a system-scouring Full Scan. Quick and Custom Scans help keep things clean.
Tips: Optional security tooltips provide something to read during scans, but they also refresh your security knowledge.
Quarantine: The program recommends quarantining any items in the scan results you're not sure can be deleted safely. If no harm comes, delete them later.
Cons
Update delay: Our initial update took a long time, in part because the software download included a lot of translation resources some users might not need. If you're cleaning out a gunked-up PC, you may want to scan first, then update and run deeper checks.
Expedient, not permanent: Like the name implies, Free Emergency Kit is for critical jobs, not everyday system security.
Conclusion
It's no surprise that Emsisoft Free Emergency kit belongs on any user's portable PC toolkit since that's exactly what it's designed for.
Also available:
---
What's new in this version:
Emsisoft Emergency Kit 12.0.0.6971
Improved Scanning Engine:
– Optimized for detection and removal of potentially unwanted programs (PUPs) like browser toolbars, adware and other data collection modules that represent a major nuisance for Windows users today.
Redesigned User Interface:
– Emsisoft products are known for their easy handling, but we have included further user experience refinements that make the software even easier to navigate around.
Hundreds of detail improvements:
– Including fixes, based on community- and tester-feedback. We would like to thank all our loyal users for their continued support in improving the product!