CyberGhost VPN 6.0.6.2540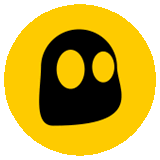 CyberGhost VPN – A master of all trades in the VPN world

Date added:
March, 10th 2017
Author:
CyberGhost S.R.L.
File size: / License:
16 MB / Freeware

CyberGhost VPN makes it easy to surf safely and anonymously over a virtual private network. The software routes your Internet traffic through a global network of powerful servers, masking your actual IP address and geographic location with simulated addresses that can make it appear like your computer is in an entirely different country.
Interface:
CyberGhost VPN's compact interface features a Start button, Settings, and Web links to Help & FAQ, a free account, server overview, and other resources. The layout displays your computer's location on a global map with options for selecting your virtual location and address.
Simulated location and IP address: By default, CyberGhost automatically simulates your geographic location and IP address, but you can specify either. Other options include Anti-Fingerprinting.
Freedom:
Every Internet user needs privacy and security, but those who live under restrictions and even threats can use tools like CyberGhost VPN to communicate freely.
Bottom Line
VPNs once required technical skills (or help), but CyberGhost VPN 5 is practically a one-click solution. It makes the privacy and security of VPNs available to a much wider audience.
---
What's new in this version:
– In the last two years, we have been all ears! Like good and diligent Ghosties, we've been taking notes from your feedback, so that you can make the most of your CyberGhost experience and enjoy the perks of a fully protected and anonymized Internet connection. This is how CyberGhost 6 has come to see the light of day. Take advantage of all its features and discover what's changed as well as what stays the same. Keep on fighting the good fight for a better, faster and safer Internet!