Avast Pro Antivirus 12.3.2280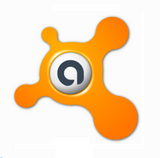 Avast Pro Antivirus keeps you safe with a range of advanced features

Date added:
August, 19th 2016
Author:
AVAST Software
File size: / License:
205 MB / Trial

Avast Pro Antivirus offers real-time protection for your computer. It continually updates its database of virus definitions to guarantee maximum protection against online threats, including viruses, spyware and rootkits. Five types of scans are available to verify their presence on your PC and eliminate them.
Other types of scans are available, not just for viruses, but to optimize and improve the performance of your PC. First off is a feature that allows you to scan your computer to see if any programs need to be updated. Then, the newly added features help detect any deficiencies in terms of performance (the Cleanup module), and scan your local network to detect security flaws affecting your Wi-Fi, your connected devices, or your router.
To make things easier when performing these scans, the 2016 version of Avast Pro Antivirus includes the Smart Scan feature, which combines all the essential scans into one single unified scan.
All Avast packages have recently undergone the Nitro update, which adds new functionality and bundled software to make sure you get something for your money.
One such addition is SafeZone, a browser built from the ground up by Avast and designed purely for online safety. SafeZone has total virus scanning capabilities and cuts out vulnerabilities seen in generic browsers.
With a special Banking Mode, it lets you make financial transactions online with a lot more peace of mind. There's also a few built-in features like an ad blocker and video downloader that make this a useful browser as well as safe.
Finally, you're able to adjust several settings that let you customize Avast Pro Antivirus's configuration. You can also access statistics showing personal and general usage.
Also available: Avast Free Antivirus
---
What's new in this version:
Avast Pro Antivirus 12.3.2280
Fixed:
– Slowing down computer during installation
– Unavailability to select other language during installation